Zekes Justice League Services
Your Friendly Neighborhood Process Server
Based in Bakersfield, California
LOCALLY MANAGED and OPERATED
I am Background Checked, Registered and Bonded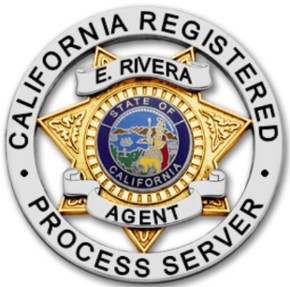 ***
>>>>One Person Service Request Form<<<<
>>Multiple Persons Service Request Form<<
(833) 683-4637
Business Line 800 Number - No Text
zekesmobilemultiservices@yahoo.com
***
>>>Click Here To Scan Your Documents And Email Your Documents To Me<<<
***
Zekes Justice League Services is based in Bakersfield and is managed by Zekes Mobile Multi-Services LLC.

Are you looking for a fast Process Server in Bakersfield to serve your Legal Documents? You've come to the right place.
Zekes Justice League Services takes pride in each service to build lasting relationships with my clients. Whether you have one service, or you're a Law Firm that needs many documents to be served, I value each and every Service.
Zekes Justice League Services is a local process service company that serves Bakersfield California and all surrounding communities in Kern County
It is my mission to serve your important documents in the most time and cost effective manner and I am willing to go the extra mile to get it done. I will not rest until your documents are served.
I also offer a full range of other services: Process Server, Courier, Notary Public and Wedding Officiant.
If you decide to hire my services, I'll travel to your home, your place of business or meet you at a local coffee shop near you.
For a nominal fee, I'll travel to Delano, McFarland, Tehachapi, Frazier Park, Taft or Tehachapi.
Or you can submit your documents either by fax or email the documents to me.
Fax:
zekesmobilemultiservices@yahoo.com
Please fill one of the two Request Forms below:
>>>>One Person Service Request Form<<<<
>>Multiple Persons Service Request Form<<
***
Process Service
Residential, Business, County Jails and Prisons
Process Services includes up to 4 attempts within
7 Days and 1st attempt within 24 hours and Video Recording of the Respondent being issued the legal documents for your records.
Additional Fees For Additional Defendants...

Additional Travel Fees If I Have To Travel

Outside

The City Limits of Bakersfield...

Additional Service Fees For

After Hours Services,

Additional Service Fees For

Early Morning Hours,

Weekends and Holidays

...

For Additional Fees And Services, See Below...
***
Services:
1st Party: I will travel within the city limits of Bakersfield or travel to other outside communities of Kern County, plus I will fill out my part and sign Affidavit of Service - Proof of Service and return to you.
Additional Fee to Serve Additional Party(ies) and or Defendant(s) at same address or different addresses.
- After Hours Service (8:00pm - 10:00pm)
- Emergency Hours Services (10:00pm - 6:00am)
- Early Morning Hours (6:00am - 8:00am)
- Weekends
- Holidays
Services that needs to be done under urgent conditions or other circumstance that fall outside of the regular normal standard service of process services fee schedule.
Extra fees will be charged...
Prison/Jail Serves:

I will Quote You; Quoted Fee includes Travel to Prison/Jail Facility, one (1) hour of Walking Time, Waiting Time and mailing back to you the Proof of Service Form
Temporary/Restraining Order(s): I will quote you; Quote Includes

Process Serving to individual(s), travel and mail Proof of Service to you. Serving Restraining Orders can be dangerous when issuing to individuals. Additional Fee if I have to travel beyond the City Limits of Bakersfield
Difficult Serves / Stake-Outs

: I will wait one (1) hour on each attempt of the 4 attempts. After the 4th attempt, I will get with you and with your approval. I will attempt and do STAKE-OUTS....

Stake-outs: Each additional STAKE-OUTS are $25.00 an hour which includes video service of the Respondent(s) being issued the legal documents.

This service/fee is only reserved for the person(s) who knows they are about to be served and will attempt to avoid the process server and 'personal service' must be made upon the individual. Waiting at the Respondent(s) home, work, or other often visited location of whomever you need me to serve papers. Surveillance done as necessary to accurately understand the situation.
Document Printing, Fax or Email: $.25 per page
Return your Proof of Service to Local Courts $25/per court plus Travel Fee outside the city limits of Bakersfield
Mail Proof of Service - USPS
Court/Hearing/Interview Appearances Fee: Waiting Time - fee starts as soon arriving at Court House/Office and finish with testimony/Interview for the day: $25/per hour
Notary Public Services $15.00/per Signature plus Travel Fee
Courier Services $40/per hour
Extra Travel Fees Beyond the city limits of Bakersfield, Mountain/Desert Areas and other Counties
***
Body Cameras while Process Serving
Zekes Justice League Services uses body cameras while process serving to discourage anyone from reporting that they were not served. This saves the client money on not having to pay for unnecessary court appearances.
I have a high success rate in serving individuals. Give me a call so I can handle your service of process needs and put you at ease knowing that the job will get done.
***
IF I HAVE TO TRAVEL WITHIN THE CITY LIMITS OF BAKERSFIELD OR BEYOND THE CITY LIMITS OF BAKERSFIELD. THERE WILL A TRAVEL FEE CHARGE:
| | |
| --- | --- |
| 0 Miles | Bakersfield City Limits |
| 1 to 20 Miles | Shafter, Wasco, Famoso, Fuller Acres, Lamont and Weedpatch |
| 21 to 30 Miles | Delano, Taft, McFarland, Five Dog Range, Arvin and Buttonwillow |
| 31 Plus Miles | Traveling Beyond 31 Miles will be Charged at per mile |
| | |
Types of Legal Documents I'll Deliver and Serve for You
I'll deliver a variety of legal documents to include:
***
Fees That Are Due By The Courts: Witness Fees, Processing Fees, Recording Fees, Copying Fees and Court Filing Fees:
Kern County Superior Court Fees
***
In California, "Registered Process Servers" are granted "…a limited exemption against trespassing in gated communities." This allows servers to enter a private property for a reasonable period of time to attempt service of process. In California, gated communities which are "…staffed by a security guard, or where access is controlled, must allow a Registered Process Server to enter for service of process upon presenting valid identification, and indicating to which address the process server is going." § 415.21 Access to gated communities.
All attempts will be made to locate and serve the respondent. I will give you a report of all attempts made to locate and serve the other party: including dates, times and addresses I went to in an attempt to find the respondent.
Make sure to get his/her correct current living address and work address. Including address of individuals he/she may have close ties with.