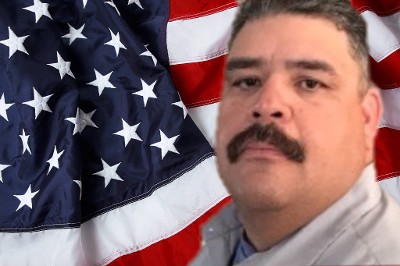 Esequiel "ZEKE" Rivera
Owner / Operator
Zekes Mobile Notary
Based in Bakersfield, Ca
OPEN 7 DAYS A WEEK
***
REGULAR HOURS / AFTER HOURS:
Regular Business Hours 8:00am to 5:59pm
After Hours: 6pm to 11:59pm
Emergency After Hours: Midnight to 5:59am
Early Hours: 6:00am to 7:59am
***
>>>>On-Line Service Request Form<<<<
(833) 683-4637
Business Line - No Text
***
I ONLY OFFER MOBILE NOTARY SERVICES
BECAUSE I HAVE NO OFFICE...
***
THERE ARE NO HIDDEN FEES...
***
Holidays: New Years Day, Memorial Day, Independence Day, Labor Day, Veterans Day, Thanksgiving Day and Christmas Day
(Extra Service Fee for Holidays)
***
I'll come to your home, your place of business or meet you at a STARBUCKS near you. For a nominal fee, I'll travel to Lerdo County Jail, Delano, McFarland, Wasco, Shafter, Tehachapi, Frazier Park, Taft, Lamont and Arvin.
***
IF I HAVE TO TRAVEL WITHIN THE CITY LIMITS OF BAKERSFIELD OR BEYOND THE CITY LIMITS OF BAKERSFIELD. THERE WILL A TRAVEL FEE CHARGE:
0 to 20 mile




Shafter, Wasco, Arvin and Lamont




21 to 30 miles

Delano, Taft, McFarland, Famoso, Five Dog Range,

Grapevine

and Buttonwillow

31 to 40 miles




Allensworth, Richgrove, Earlimart, Lost Hills,
Maricopa, Frazier Park and Tehachapi
***
Each Notary Signature is a fixed $15.00 each
***
Waiting Time
Free for the first 15 minutes of Scheduled Appointment
$15.00 for each additional 15 minutes thereafter for Waiting
(16-30 minutes) $15.00
(31-45 minutes) $30.00
(46-60 minutes) $45.00
***
EMBOSSER (Raised Seal) is also available as needed.
(Does not replace Ink Seal)
***
Additional Fee - Drop Off At Shipping Center
And I'll Mail Document(s) To You
Once Notary Services Is Completed:
Document(s) will be shipped via FedEx or USPS.
I will require your zip code.
Then I'll quote you a price for PRIORITY DELIVERY or STANDARD DELIVERY of your choice.
Once transaction is completed, I will text you the
Tracking Number of your package
Prices vary on Distance, Location and Urgency of Document(s)
***
I CARRY POWER OF ATTORNEY FORMS!!!
GET A POWER OF ATTORNEY PACKAGE TODAY!
I OFFER POWER OF ATTORNEY AND HEALTHCARE DIRECTIVE FORMS!
PACKAGE INCLUDES 1 CALIFORNIA DURABLE POWER OF ATTORNEY FORM (EFFECTIVE IMMEDIATELY OR UPON DISABILITY), 1 ADVANCED HEALTHCARE DIRECTIVE FORM AND TRAVEL TO YOU WITHIN THE CITY LIMITS OF BAKERSFIELD TO NOTARIZE YOUR DOCUMENTS.
ALL POA's WILL REQUIRE NOTARIZED SIGNATURES
***
Notary service is required for a wide range of document signing and all documents are considered separate documents:
Power of Attorney

Personal Legal documents

Conveyances

Signature & Name Affidavits

Health Insurance

Divorce Agreements

Living Trust

Wills

Guardianshipo

Minor Healthcare Consents

Financial & Legal Documents

Visa & Passport documents

Transfer of ownership

Promissory Notes

Deeds - Loan Signing Agent Service

Grant Deed

-

Loan Signing Agent Service
Quitclaim Deed - Instructions

-

Loan Signing Agent Service

Easement Agreement -

Loan Signing Agent Service

Real Estate Loans

-

Loan Signing Agent Service

Bill of Sale

Financial Documents

Family matters

Medical Release Forms

DMV Documents

Copy Certification by Document Custodian

Acknowledgement / Affirmations

Domestic Partnerships

Sworn Oaths

Consent Letters for Minor Child to Travel Internationally

And All Other Documents allowed by California Law