Zeke's Mobile Notary
***
I ONLY OFFER MOBILE NOTARY SERVICES
BECAUSE I HAVE NO OFFICE...
I am Licensed, Bonded with E&O Insurance & Background Check
***

I'll come to your home, your place of business or meet you at a Local Coffee Shop near you. For a nominal fee, I'll travel to you and to local communities in Kern County.
***
I am the manager/operator of Zekes Multi-Services LLC who has over 27 years of correctional experience and retired Correctional Sergeant from the California Department Of Corrections and you can trust I will not stir you wrong. My mobile service option allows clients like yourselves to be serviced at your convenience, outside normal business hours and without interruption to your current work schedule. I'm unlike any other mobile service provider. I am here to assist you by providing you a wide range of services.
***
CDCR PERSONAL HISTORY APPLICATION MUST BE NOTARIZED PRIOR TO YOUR SCHEDULED APPOINTMENT:
Statement will be used in the background investigation to assist in determining your suitability for a Correctional Peace Officer position with the State of California.
• It is your responsibility to complete this form and provide all required information.
•This form must be turned in typed.
• You must respond to all items and questions. If a question does not apply to you, write "N/A" (not applicable) in the space provided for your response.
• You must be honest, truthful, and specific in all your responses.
• All answers/responses will be subject to a Computer Voice Stress Analyzer examination.
• Personal History Statement must be notarized.
• Once printed you must initial the bottom of each page.
• The following documents may be submitted along with the Personal History Statement at the Physical Fitness Test, if available. These documents are required prior to beginning the background investigation process.
If all required documents have not been received prior to beginning the background investigation, a 15 Day Notification will be issued. Non-compliance with the 15 Day Notification may result in your being withheld from the selection process.
o Certified United States Birth Certificate or Original Naturalization Certificate (provide original and one copy).
o Documents reflecting any name changes from your Birth Certificate. This includes marriage certificates, divorce decrees, court adoption documents, etc.
o Certified and Sealed High School Transcripts or Certified proof of GED or passing California High School Proficiency Examination.
o Certified and Sealed College Transcripts from any colleges or universities attended.
o DD-214 Military Discharge documents (Member 4, long form) if you served in the Military.
o Current (dated within 30 days of turning in documents) and full Credit Report from one of the following: -Experian -Equifax -TransUnion
o Copy of current/valid automobile insurance.
o Professional License or Credential (if applicable to position).
***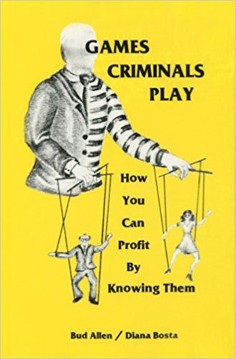 Currently in stock (new): $30.00
I will hand deliver (within the city limits of Bakersfield)
I highly recommend that you purchase and read this book prior to going to the CDCR Academy. It will give you an understanding what to expect once you get to you assigned prison and how to deal with inmates that will be under your supervision. This book will also assist you to get through the academy lesson plans.
***
IF I HAVE TO TRAVEL WITHIN THE CITY LIMITS OF BAKERSFIELD AND BEYOND THE CITY LIMITS OF BAKERSFIELD, THERE WILL A TRAVEL FEE CHARGE:
0 Miles

Bakersfield City Limits

1 to 20 Mile

Shafter, Wasco, Famoso, Fuller Acres, Lamont, Arvin and Weedpatch

21 to 30 Miles

Delano, Taft, McFarland, Five Dog Range and Buttonwillow

31 To 40 Miles

Allensworth, Richgrove,

Earlimart, Lost Hills, Maricopa, Frazier Park and Tehachapi

41 plus miles

$1.50per/mile

All Towns and Country Areas beyond

41 miles
I ALSO CARRY POWER OF ATTORNEY FORMS!!!
GET YOUR POWER OF ATTORNEY PACKAGES TODAY!
GET BOTH POWER OF ATTORNEY AND HEALTHCARE DIRECTIVE FORMS WITH NOTARY SIGNATURES
Travel within the city limits of Bakersfield
(Additional Fee If I Have To Travel Beyond The City Limits of Bakersfield)
• 1 CALIFORNIA STATUTORY UNIFORM POWER OF ATTORNEY FORM
• 1 AFFIDIVATE FOR POWER OF ATTORNEY
plus
• 1 ADVANCED HEALTHCARE DIRECTIVE FORM
plus
• MY TRAVEL TO YOU WITHIN THE CITY LIMITS OF BAKERSFIELD TO NOTARIZE YOUR DOCUMENTS.
ALL POA's DO REQUIRE
NOTARIZED SIGNATURES
***
THIS IS A MUST - NO EXCEPTIONS
The document signer(s) must be PHYSICALLY PRESENT before the notary. An essential element of the notarial act is personal, face-to-face communication between the document signer(s) and the notary. This is necessary for the notary to assess the signer's comprehension of the transaction and willingness to sign, to help ensure that neither coercion nor fraud are present, and to administer the required verbal ceremony. Physical presence of the signer is so important that notaries who fail to require it can be charged with a crime and punished.